Divorce Services in Burnsville
Burns Law Office Puts You & Your Family First – Serving Minneapolis & Surrounding Areas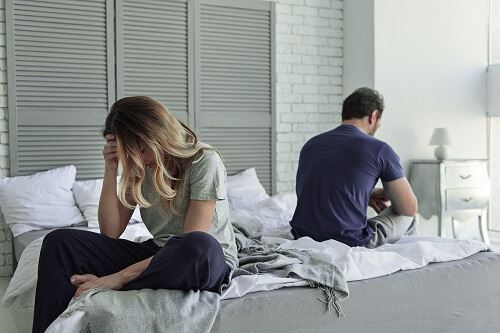 When going through a divorce, you need personalized legal representation that puts you and your family first. Many clients report that the divorce process can feel intimidating. However, you are not alone. Our lawyer can help you with every stage of the divorce process, as well as with any other related family law issues, such as child custody and child support.
Since 1992, we have helped clients in the Minneapolis Metro Area and surrounding communities across Minnesota through this challenging process. We can put our decades of experience to work for you.
We know how difficult the decision to divorce can be. Burns Law Office is here when you need us most. Contact our family law firm today at (952) 260-6376.
We Help You Through the Entire Process
After you have decided to divorce, you may be wondering what your first steps are. In Minnesota, court proceedings begin with an initial case management conference (ICMC). During this conference, you will meet with a judicial officer who will discuss the resources available to you for resolving your divorce without going to trial. No arguments or decisions are made at this conference. The ICMC is designed to help divorcing couples resolve their divorce without litigation.
During your ICMC, you and your former spouse will complete ICMC Data Sheets, which are then given to the judge. The judge will review the information and can then send your divorce case to a mediator. During mediation, the goal is to resolve any disputes, find common ground on issues, and finalize your divorce as smoothly as possible.
Though going to trial is becoming less common, disputes that result in divorce litigation include:
We Are Fierce Litigators
There are times when, despite your best efforts, successful mediation is not possible. Your case may then go to trial. When this happens, you want an aggressive divorce attorney familiar with how Minnesota courts handle divorce litigation.
At the end of your case, the judge has 90 days to issue a decree. Should you wish, you will then have 60 days to issue an appeal. Burns Law Office believes in providing every client with compassionate yet aggressive legal representation. Our attorney serves Minneapolis and the surrounding areas in Minnesota works hard to ensure that you are educated on all your legal options. We know how stressful the process can be, and our goal is to help you feel confident and supported in court.
For dedicated guidance from an experienced attorney, call (952) 260-6376.
Testimonials
Former Clients Share Their Experience with Our Firm
"We would not hesitate to recommend him to any of our friends and family."

- Kelly M. & Thomas Z.

"Since he only does family law he has done a lot of divorces so nothing in my case was new to him. John is very professional!"

- Matt

"They all seemed to know Mr. Burns well and they respected him and trusted him which meant that they trusted what I had to say too."

- Robert