Alimony Lawyer in Burnsville
Ensuring a Fair Spousal Maintenance Agreement for Clients in Minneapolis & Surrounding Areas across Minnesota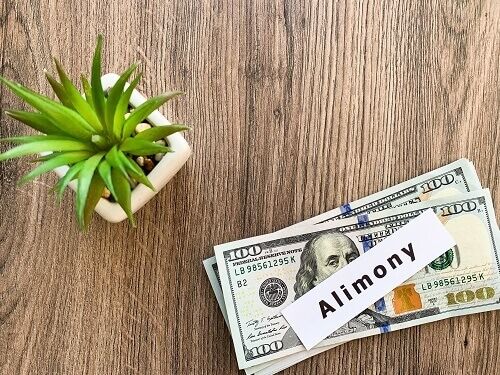 Divorcing is hard, even when the decision to separate is mutual. Divorce proceedings are highly emotional, which can make it difficult to agree on a spousal support arrangement. Spousal maintenance is a court-ordered form of financial support that a higher-earning spouse pays to their lower-earning spouse. This support is meant to maintain the lower earner's quality of life after the separation.
Our spousal maintenance lawyer in Burnsville and Minneapolis has helped numerous couples come to equitable agreements. With 25 years of experience behind us, we can help you too.
To discuss your case with our experienced family law attorney, contact Burns Law Office at (952) 260-6376.
How is Alimony Determined in MN?
The goal of alimony is to provide the lower-earning individual with the financial stability they need to pay for their living expenses. In some cases, this support is provided until the individual increases their earning capacity or remarries. The court considers many different factors when determining the details of spousal maintenance orders. The unique elements of your case will determine both the amount of alimony paid or received and the duration of the alimony order.
When determining alimony, courts will consider:
The length of the marriage
The standard of living while married
The earning capacity of both individuals
The current income of both individuals
Whether one spouse gave up a career to take care of the home
The age and health condition of each spouse
Any special needs or circumstances that preclude an individual from working
Regardless of your position, an experienced divorce attorney can help guide you throughout the process. Our alimony lawyer in Burnsville and Minneapolis can help you prepare for your court hearing and represent you during mediation.
If you are in a situation where your former partner has failed to make court-ordered spousal support payments, we can also help you enforce the alimony order and file a motion for contempt with the courts.
Do You Need to Appeal a Spousal Maintenance Order?
While the courts work to come to a fair spousal support order, there are situations in which you may need to appeal the court's decision. At Burns Law Office, our lawyer has decades of experience handling alimony appeals. Whether you disagree with a recent judgment or your situation has changed, we understand that spousal maintenance orders sometimes need to be revisited. We are here to support you.
When you need aggressive advocacy, contact us at (952) 260-6376.
Testimonials
Former Clients Share Their Experience with Our Firm
"We would not hesitate to recommend him to any of our friends and family."

- Kelly M. & Thomas Z.

"Since he only does family law he has done a lot of divorces so nothing in my case was new to him. John is very professional!"

- Matt

"They all seemed to know Mr. Burns well and they respected him and trusted him which meant that they trusted what I had to say too."

- Robert