Burnsville Child Custody Lawyer
Get Dedicated Legal Representation from Burns Law Office, Serving Minneapolis & Surrounding Areas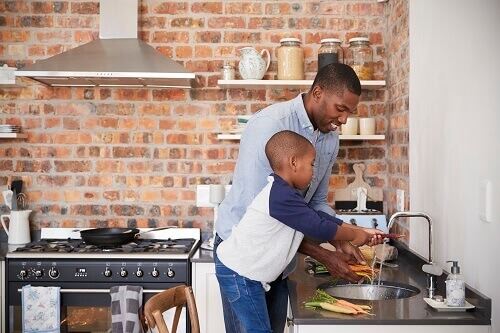 Separating from a partner is never easy, but it can be especially hard when you share children. Determining child custody and visitation schedules can seem like an uphill battle, but you aren't alone in this.
At Burns Law Office, our child custody attorney in Burnsville and Minneapolis helps families throughout Minneapolis come to fair and reasonable child custody agreements and visitation schedules. We believe that you deserve to work with a legal team that puts your needs first and that will fight aggressively for your rights. When you work with us, you are more than just a case number.
If you are going through a divorce and need help with child custody and visitation matters, we are here for you. Call the child visitation lawyer at Burns Law Office today at (952) 260-6376.
Our Child Custody Attorney Puts Your Child's Best Interests First
When determining custody and visitation, the courts' primary concern is the child's quality of life. If you and your spouse cannot agree on an arrangement, the court will make decisions regarding physical and legal custody of the children. Physical custody refers to where the child will live and how their time will be split between the two parents. Legal custody is related to decision making for the children, including educational, religious, and medical decisions.
When determining custody, the courts consider many factors, including:
The wishes of the parents
The preference of the children, if they are old enough
The current emotional relationship between the children and their parents
The children's engagement with their school and community
Any special needs of the children, educational, medical, or otherwise
The capacity of the parents to provide for the physical, medical, emotional, religious, cultural, and educational needs of the child.
Whether domestic violence has occurred
As parents ourselves, we know how important stability and continuity are in a child's life. The courts will also consider the parents' ability to co-parent effectively. This includes their ability to resolve disputes and the likelihood of their being able to cooperate as parents.
When you and your spouse are divorcing, life changes very quickly, and you are naturally concerned for your children. Our experienced child custody lawyer in Burnsville and Minneapolis can help you and your former partner come to a custody and visitation agreement that reflects your child's best interests while preserving your parental rights.
We Are Experienced Mediators
Custody disputes are common. Parents often disagree on what is in the best interest of their child. When this happens, our child custody and visitation lawyer can provide you with mediation services, or alternative dispute resolution (ADR). While we work very hard to help you resolve your child custody dispute through ADR, some cases end up going to court. In these situations, you need an experienced and aggressive litigator on your side. At Burns Law Office, our visitation lawyers are not afraid to go to trial, and we will fight fiercely for you and your family.
Contact Our Firm at

(952) 260-6376

For a Free Consultation With Our Child Custody Attorney.
Testimonials
Former Clients Share Their Experience with Our Firm
"We would not hesitate to recommend him to any of our friends and family."

- Kelly M. & Thomas Z.

"Since he only does family law he has done a lot of divorces so nothing in my case was new to him. John is very professional!"

- Matt

"They all seemed to know Mr. Burns well and they respected him and trusted him which meant that they trusted what I had to say too."

- Robert