Divorce Attorney in Minneapolis
Dedicated to Providing Compassionate Legal Guidance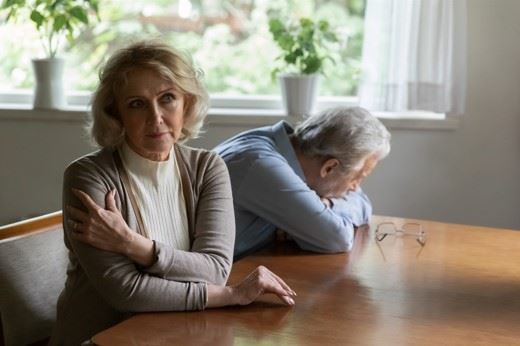 When couples get married, they generally never expect it to end in divorce. Unfortunately, for many, marriage does not last forever and they must ultimately dissolve their marriage.
If you cannot continue to make your marriage work, you will need an experienced divorce attorney to guide you through each step of the process.
At Burns Law Office in Minneapolis, our divorce attorney has been assisting clients navigate some of the most challenging family law matters, including divorce. You can feel confident in our ability to represent you and protect your best interests.
Reach out to our law office today at (952) 260-6376 to set up a free initial case evaluation with our divorce lawyer in Minneapolis to learn more about the services we provide.
What Does a Divorce Attorney Do?
When you hire a divorce attorney, you're not just hiring someone to speak up for you in court, although that is part of what your lawyer can do for you. However, a good divorce representative will handle many different aspects of your case including:
Take time to understand what's important to you in the divorce
Work to negotiate favorable divorce terms with your spouse's attorneys
Work to uncover any assets or other information your spouse may be trying to hide from you in the divorce
Advocate for your best interests when it comes to child support, child custody, spousal support, and asset division
File motions and paperwork with the court on your behalf
Keep you apprised of where your case stands and what your next steps should be
Provide you with legal advice on how best to proceed with your divorce
Speak for you in court
Knowing how many aspects of your case your divorce lawyer will handle, it's extremely important that you hire an attorney you can trust and one that you feel comfortable working with. Attorney Burns offers expert representation, especially when it comes to high-conflict and complex divorce cases.
Guiding You Through Each Step
If you are getting divorced, there are several key matters on which you must achieve a resolution before it can be finalized. Our attorney can help you navigate each one as smoothly as possible.
Below are some of the issues our divorce lawyer is skilled in helping clients navigate:
Child custody
Spousal maintenance
Child support
Property and asset distribution
Moreover, our attorney frequently handles high net worth divorce cases and has the knowledge to effectively assist you in protecting your most prized assets. We understand that this is a difficult time for our clients and will do what we can to lessen your stress and burdens. If mothers' or fathers' rights are an issue in your divorce, you can feel confident in our Minneapolis divorce lawyer's abilities to assist you with these matters as well.
Not every divorce goes through the litigation process, but if yours does, our Minneapolis family law attorney is a fierce litigator and will fiercely advocate on your behalf to secure the results you deserve.
Schedule a Free Initial Case Review with Our Experienced Divorce Attorney Today!
If you are getting divorced, the legal team at Burns Law Office in Minneapolis can help get you through it. Divorce is often an emotional and challenging experience for families, but with a skilled attorney on your side, you can smoothly navigate its obstacles. Our attorney has nearly 3 decades of experience and helped nearly 3,000 families achieve the results they deserve. You can rest assured your case will be in good hands with us.
Reach out to our law office today at (952) 260-6376 to request a free initial case evaluation with our divorce attorney to learn more about what we can do to assist you during this difficult time.